thu10dec7:00 pmThunderstorm Artis7:00 pm CST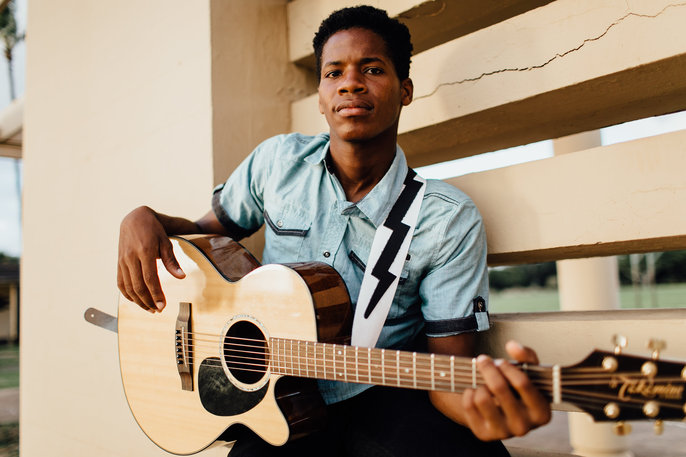 Event Details

Thunderstorm Artis is a singer/songwriter born on the North Shore of Oahu. He learned at a very young age to play piano, guitar, harp and percussion from his father Ron Artis and mother Victoria. Ron was a Motown session player who played keyboards with various Motown Artist. His mother Victoria was also a member of the Motown family, performed as a vocalist with Lena Horne, and many other Motown greats.
Thunder is a featured artist at the "Wanderlust Festivals" throughout North America and is currently on a solo tour of the West Coast. He has toured for many years with his brother Ron Artis II, who is one of the hottest guitar players out there today. Thunderstorm has also played with Jack Johnson, Mick Fleetwood, Booker T, and opened recent tours with G Love, and Mike Love.

Thunder's music crosses many genres including Folk, Rock, Soul and Country. At his concerts he has been known to jump into Bowie, Beatles, Elton John and a heart-wrenching version of Leonard Cohen's "Hallelujah". No matter what Thunder sings or writes he does it from his heart. His life experience has given him plenty of material to share. Thunder does not consider his music as notes on a page but rather a window into his heart. He believes that through his music he can make our world a better place by lifting the hearts of others. Thunder's upbeat music and infectious smile bring people to their feet at every stop.