sat03sep2:00 pmThe Breakfast Club2:00 pm CST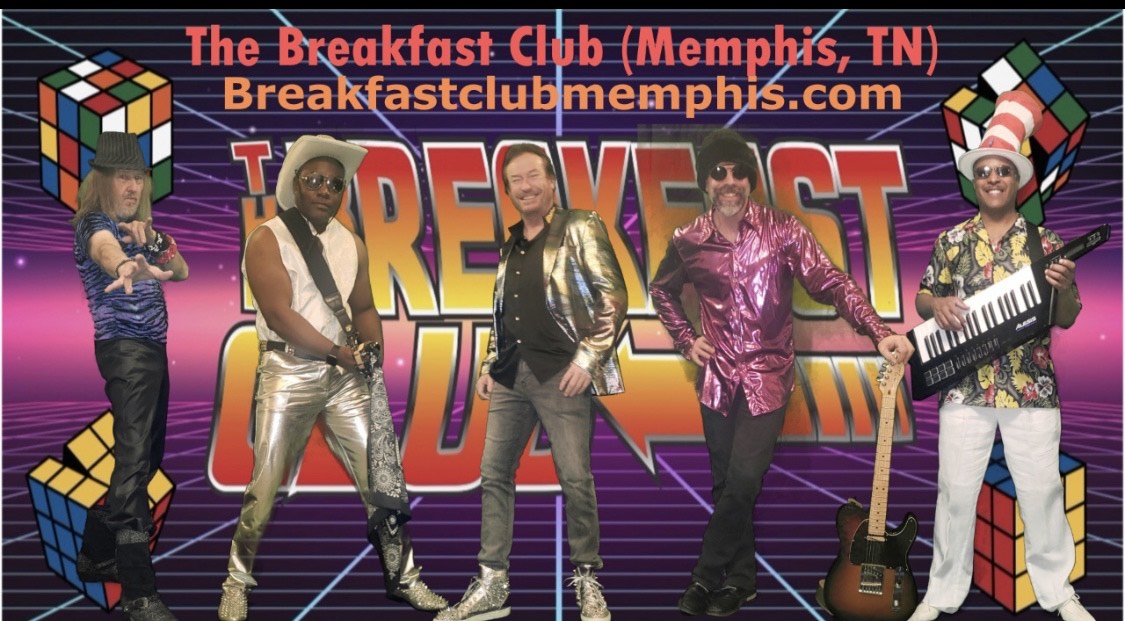 Event Details

Calling all 80's babies !!!

Do you wanna have some fun? Do you wanna dance all night? Do you wanna party like it's 1989?

Come on out and check out THE BREAKFAST CLUB ! We are here to bring you back to the decade of glamor and excess. Whether it's Rock, Dance, New Wave or Pop, we've got something guaranteed to get you on the dance floor. And, you'll be there all night !!

Diamond Dave, drummer and chairman of the "Club" searched far and wide, and assembled a crack team of top musicians featuring:
Tony G, keeping it low and in control on bass.
Jason "Too Hot" Texada on electronic synthesizer.
Johnny Fitz – Guitar slinger, six string savior
Memphis Mike – a man with a voice that will bring you back to the years of
IROC and Etch-a-Sketch.

The band hit the ground running back in 2021, and hasn't looked back since.
THE BREAKFAST CLUB prides itself on an action packed show, including lights, effects, costumes and audience participation all back by tunes from Simple Minds, Prince, The Police, Wang Chung, Bryan Adams, Peter Gabriel, INXS and many, many more.