sat28mar2:00 pmHutcheson Brothers2:00 pm CST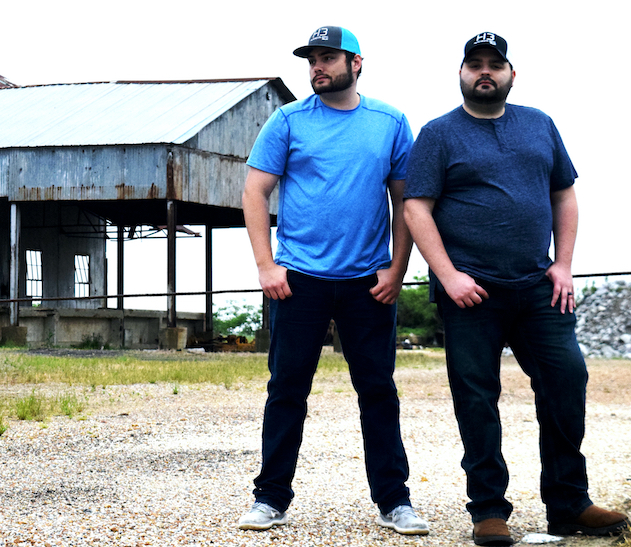 Event Details

The Hutcheson Brothers, Jon & Brandon, are singer-songwriters, multi-nominated and award-winning musicians, and Nashville recording artists from northwest Tennessee.  In 2019, the brothers released their self-titled debut EP on all digital and streaming music platforms worldwide.  The EP was recorded and produced at Beaird Music Group, Inc. in Nashville, TN.

Natives of Lake County, Tennessee, Jon & Brandon come from a musical family.  Their mother, Lorie, is a charting country gospel artist, and their great uncle, Buck Hutcheson, was a 60-plus year guitarist for The Memphis Beats, the backing band for the legendary 'Killer' of Rock N Roll, Jerry Lee Lewis.  With family serving as their foundation of musical influences, the brothers have also been inspired by artists such as Garth Brooks, Keith Urban, John Mayer, Merle Haggard, Dan+Shay, Hunter Hayes, Steve Wariner, Bob Seger, among many others.

Driven by the thrill of performing and writing songs that hopefully make a connection with people, the Hutcheson Brothers proudly fly the banner of country music, which reflects their hometown values and southern roots.  They have performed in various venues and events across the southern U.S., including the Tennessee Honey Festival, the first ever Lakeside of the Smokies Balloon and Music Festival, a private screening of the Ken Burns' Country Music documentary, the legendary and world renowned Bluebird Cafe in Nashville, TN, and at the 2019 NFL Draft, held in downtown Nashville, with millions of people in attendance.

The Hutcheson Brothers' debut EP, released in July 2019, features songs all written by Jon & Brandon.  The EP is available on all digital and streaming music sites worldwide.  Songs featured include the lead single, the hard-charging 'Drive', as well as 'Mississippi River Town' (a nod to growing up in a small town along the Mississippi River), and 'Chillin' (a summertime beach anthem),

Also in 2019, the Hutcheson Brothers were announced as nominees for the Josie Music Awards, the largest awards show for independent artists held in Pigeon Forge, TN at Dollywood, and the Tennessee Music Awards, held in Jackson, TN.

The Hutcheson Brothers are on Facebook, Instagram, and YouTube under Hutcheson Brothers Music.  For up to date information on shows and other announcements, follow/like their social media pages.