sat09jul10:00 pmAquanet10:00 pm CST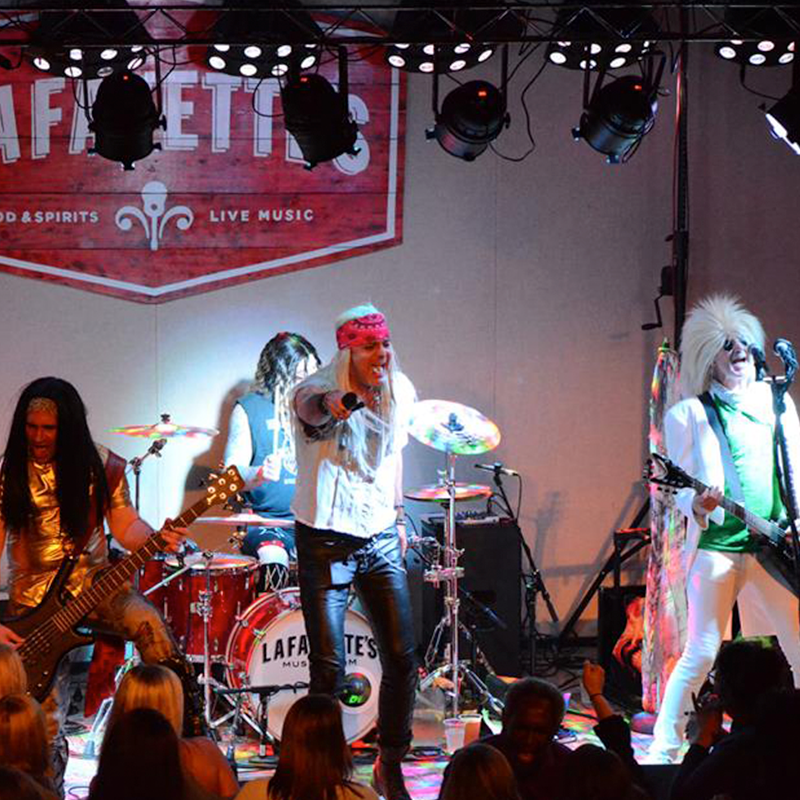 Event Details

While the AQUANET experience is anchored by the sound of '80s metal bands from Bon Jovi to Whitesnake, don't expect a run-of-the-mill club band that just stands in the corner. Quite the opposite – this is one of the most decadent and colorful acts today. Imagine Hollywood … the Sunset Strip … when bands like Motley Crue and GnR ruled the world. This is the scene AQUANET re-creates night after night. With a complement of lights, special effects and costumes, the full production of an '80s rock concert is brought to life on your stage.

*Tables are offered on a first-come first-served basis. So please come early to enjoy our excellent food before the show. Remember we do have many open seating and standing options at our four bars.